BUV Daily
British University Vietnam is honored to receive emulation flag from the Hanoi People's Committee
Jun 19, 2018
10:01:57
On June 17th 2018, British University Vietnam was honoured to receive certificates of merit and the Emulation Flag from Mr. Nguyen Duc Chung, who is a Member of the Party Central Committee, Deputy Secretary of the Party Committee, and Chairman of the Hanoi People's Committee. These certificates were awarded for outstanding contributions to the tasks assigned by the Prime Minister and the People's Committee of Hanoi in Education for 2017.
On this day, the conference held by the Hanoi People's Committee (Hanoi 2018 – Cooperation of Investment and Development) was attended by the Prime Minister, Nguyen Xuan Phuc, along with leaders of the National Assembly, the State, the Government, and some provinces and cities. Also in attendance were ambassadors, investors and enterprise owners, both foreign and domestic.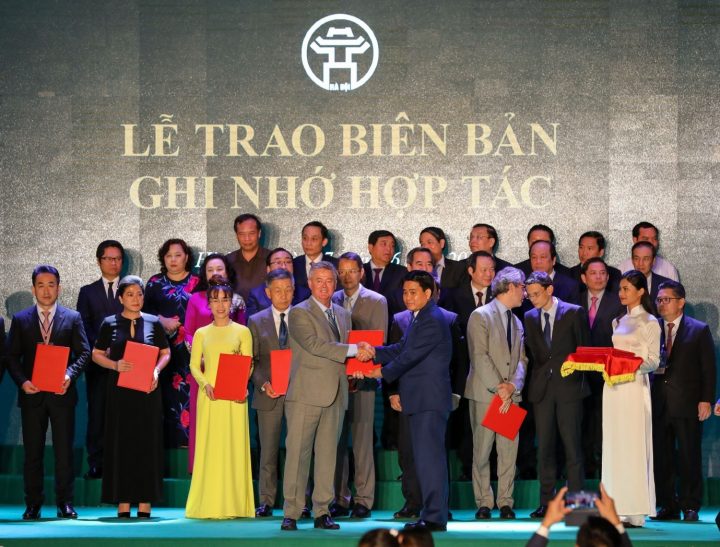 BUV is committed to continue contributing to the development of the education sector in Vietnam, especially in Hanoi.
Past achievements and future endeavours were the focus of this conference. The socio-economic development made within the capital city from 2016 and 2017 was assessed as well as an evaluation of whether the commitments made at the conference last year had been implemented. The conference then shifted its focus to 2018 and beyond, more specifically on strategies to attract investment into the city. The main aim was to improve the investment environment and development of enterprises through meeting and gaining cooperation with important players in the market such as, but not limited to, investors, representatives of embassies and commercial counselling agencies.
Mr Nguyen Duc Chung showed his appreciation to individuals and enterprises who had shown excellent achievements in contributing and developing the economy in Hanoi, by awarding them with certificates of merit and an emulation flag. BUV was honoured to be among those recognised and attended a signing ceremony to show our dedication to furthering education in not only Hanoi but the whole of Vietnam as well.
BUV's dedication towards education was well represented in 2017. Firstly, within BUV, one of our proudest achievements is the employability of our postgraduates, with 100% of students entering employment within 3 months of graduation. Recently, BUV was awarded with our 6th Golden Dragon Award for our efforts and contribution to the education sector. This is an annual award honouring foreign invested enterprises in Vietnam with outstanding achievements in production and business as well as positive contribution to the Vietnamese economy. At the conference, one contribution was particularly appreciated by The Hanoi People's Committee and that was an 11 billion VND investment for Capital Education made by BUV in 2017.
After nearly a decade of bringing British education to Vietnam, 2018 was a significant turning point year for BUV. To commemorate the inauguration of the Ecopark Campus Phase 1 this year, BUV has launched the Ecopark Scholarship Fund of 34 billion VND for outstanding and talented students in a wide range of fields. BUV continues to maintain its position as the leading international university in Vietnam providing an international standard education for Vietnamese students who have aspirations in their career and life.
Prof. Dr –BUV's President Ray Gordon said at the awards ceremony: "We recognise that the Government of Vietnam and Hanoi People's Committee are always attempting to promote the open door policy, creating opportunities for foreign investors in general and the education sector in particular. As a Foreign Investor in the field of education, our most difficult problem is combining the British and Vietnamese systems of education and licensing. Nonetheless, we always get a lot of cooperation and support from Hanoi in creating a favourable investment environment and flexible legal procedures. They help us conduct our training programs which are both in accordance with the law and ensure the quality standards are met in regards to the requirements and needs of Vietnamese students. We truly appreciate the investment incentive policies of the Hanoi People's Committee along with their flexibility, direct dialogue, meeting with investors about the policy and needs of city education. These policies and mechanisms have assisted us to build and successfully develop a modern and international level facility which is British University Vietnam."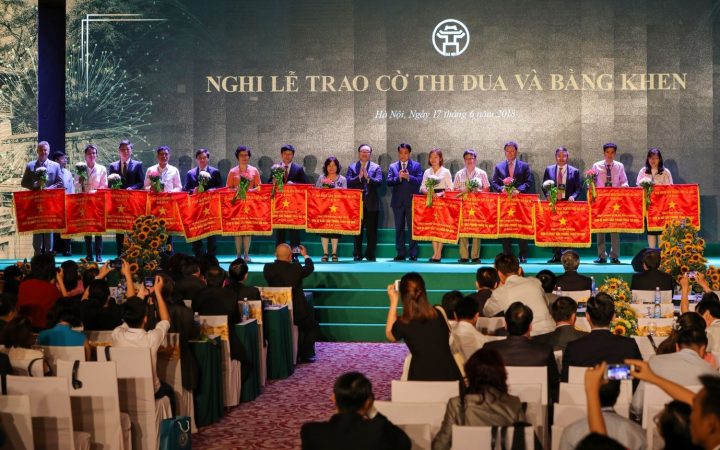 BUV received the emulation flag and the certificate of merit awarded by the People's Committee of Hanoi (Prof. Dr- BUV's President, Mr. Ray Gordon – furthest left)
Expressing about BUV's future vision, he shared, "British University Vietnam (BUV) is in a good position and ready for further growth in the future. The new campus of BUV is located at the green city of Ecopark, which is designed with unique architecture combined with modern technology for learning and teaching. Our students will have the experience of learning in a modern environment, enriching their personal development, and equipping them with the skills they need for work and life as a global citizen. With an open view, investment encouragement and investment policies built more and more open, I am confident in the ongoing development of BUV and Hanoi in the near future".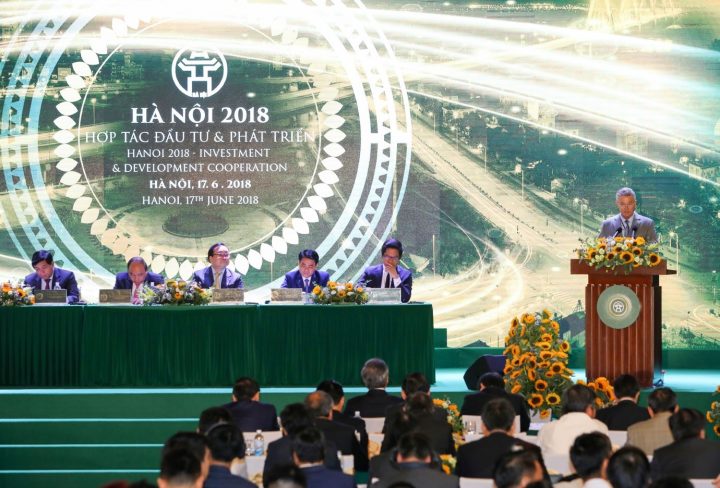 Prof. Dr- BUV's President – Mr. Ray Gordon shared his wishes and thanks the Hanoi People's Committee for their continued support in the development of BUV.
[contact-form-7 id="1248" title="Application Form" html_class="site-body col-xs-12"]
Read more