BUV Daily
BUV students on a study trip to Cambodia
Jan 31, 2018
04:34:30
From November 9th to November 12th, 2017, BUV's 1604TM students went on a study trip to Siem Reap, Cambodia as part of their Tourism Management degree. The purpose of the visit was to get behind the scenes insight into how tourism businesses operate in a popular tourist destination. The visit placed particular importance on responsible travel and by speaking to a variety of managers, the students experienced first-hand how tour operators, restaurants, attractions, shops and NGOs can work to benefit local communities.
Sharing with us, Thao My – 1604TM student, said that "I didn't have much expectations before the trip, but after spending a few days in Siem Reap, I gained new perspectives and knowledge about "Responsible Tourism" in Cambodia. During the trip, I got the chance to observe, listen to and discuss about the endeavours that NGOs in Siem Reap attempted on local tourism, in order to improve Cambodians' welfare. In addition, we got to visit the Angkor Wat – Cambodian cultural icon and famed tourists attraction. We also enjoyed delicious local Khmer cuisines and visited Siem Reap night market."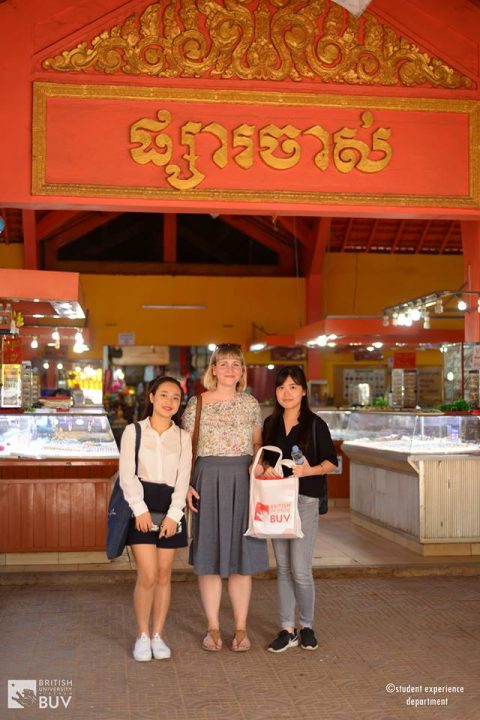 BUV students are always provided with the opportunities to gain real-life experience to maximise the effectiveness of their studies. Each study programme is scheduled along a series of activity ranging from workshops, company visits to study tours and simulations, all to ensure that our students are work-ready the instance they graduates.
[contact-form-7 id="1248" title="Application Form" html_class="site-body col-xs-12"]
Read more