BUV Daily
Merit scholarships for high-school graduates 2018
Jun 25, 2018
09:50:49
Merit scholarships for high-school graduates 2018
High school graduates who achieve an average score of 9.0 over all their graduation exams have an opportunity to receive 50% off their tuition fee when they study at BUV.
In order to encourage students in the 2018 national high school exam, and also help parents reduce their financial burden when choosing a university, BUV offers a variety of scholarships to students who achieve the best results.
Specifically:
– Average score of 7.0 and above: 15% tuition fee scholarship
– Average score of 8.0 and above: 30% tuition fee scholarship
– Average score of 9.0 and above: 50% tuition fee scholarship
The scholarship programme aims to nurture and transform many young people's dreams of studying a British education in Vietnam into reality. Candidates who qualify and enrol early will be considered for this scholarship scheme.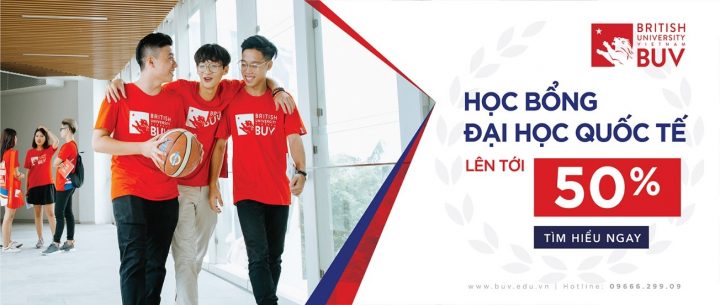 International standard facilities
In 2018, the BUV Ecopark Campus will officially come into operation after finishing the first phase of construction with a total investment of around 25 million dollars. The new campus, with the capacity to accommodate more than 2,000 students, meets international standards from the lecture halls to the self-study or group work study areas. The sports and recreation complex, which includes a football field and gym with full equipment, offers a dynamic learning environment for students. Also, Tourism Management students will be able to practice their skills at the section of the complex that simulates restaurants and hotels designed exclusively for students in this major. In the future, after completion on a total area of 6.5 hectares, the BUV Ecopark campus will be able to accommodate more than 7,000 students.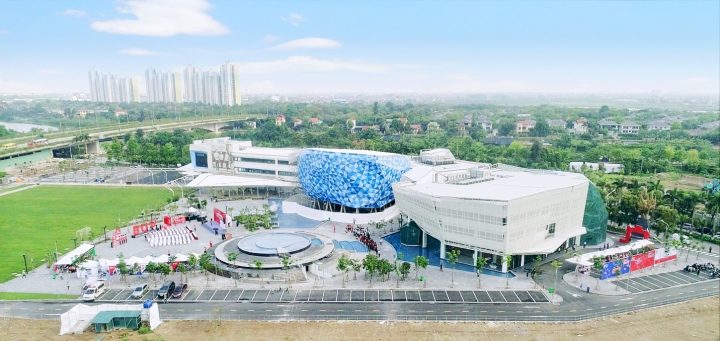 International standard modern facilities
Dynamic learning environment
Focusing on building a world- class standard learning environment for students, BUV not only offers quality teaching staff, 100% graduated from reputable universities around the world, but also designs many youthful and vibrant extracurricular activities for students.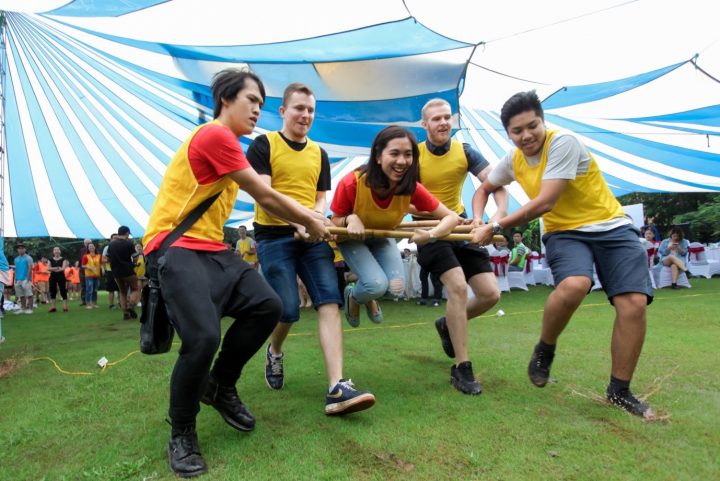 There are currently 14 different clubs at BUV that have been founded and developed by the students themselves. This includes clubs such as dance, swimming and football. In addition, students also have the opportunity to attend workshops, discussions, team building trips and creative contests to stimulate their critical thinking and understanding.
World-class Degree at BUV
BUV has partnered with two prestigious UK institutions, the University of London and Staffordshire University to award degrees in a wide range of majors.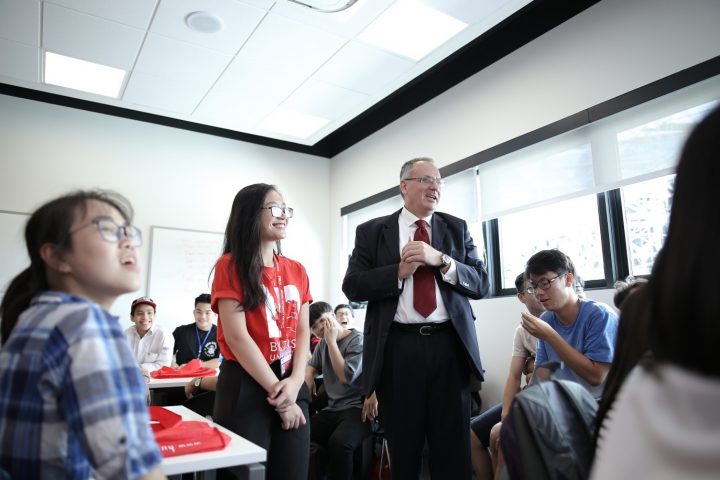 BUV is the first and only institution in Vietnam to meet all standards and to teach the programme BA (Hons) Banking and Finance, with a degree awarded by University of London – a top 5 university in the world. The University of London (UoL) is the second largest educational institution in the UK, comprising of nearly 20 member universities and a number of prestigious research institutes. According to research from the prestigious British newspaper The Guardian, Staffordshire University was also among the top 50 universities selected by students last year.
In Vietnam, BUV is accredited by the UK Quality Assurance Agency for Higher Education. After completing the course, students can easily pursue a master's degree at one of many prestigious universities or work in any country worldwide.
In addition to being globally recognised, a bachelor's degree from BUV is proof of being capable of independent studying, practicing critical thinking, using analytical skills and many other important skills that employers seek for worldwide. This will allow Vietnamese students to confidently enter the global labour market today.
Candidates can choose from all of the majors available at BUV such as:
Undergraduate programmes awarded by University of London:
       BSc. (Hons) Banking and Finance
Undergraduate programmes awarded by Staffordshire University:
(Hons) International Business Management
(Hons) Marketing Management
(Hons) Tourism Management
(Hons) Accounting & Finance
Dual degree programme awarded by BUV and Staffordshire University:
(Hons) Finance and Economics
In addition, Vietnamese students will also be able to apply for new majors expected to launch in 2018 including: Hospitality and Event Management, Game Design and Programming, Information Security Management and Graphic design.
Website: www.buv.edu.vn
Hotline: 0966 62 9909
Register to receive more information here
[contact-form-7 id="1248" title="Application Form" html_class="site-body col-xs-12"]
Read more