BUV Daily
New opportunity for BUV's Finance students to take experiential learning program overseas
Feb 07, 2018
08:36:23
Effective since 2017, students enrolled in the BSc. (Hons) Banking and Finance and BA. (Hons) Accounting and Finance will be able to take the CFAB course from the Institute of Chartered Accountants of England and Wales (ICAEW) free of charge. This is a globally recognised Certificate in Finance, Accounting and Business, providing students with professional knowledge and practice in accordance with international standards and improving their professional skills while developing their business skills.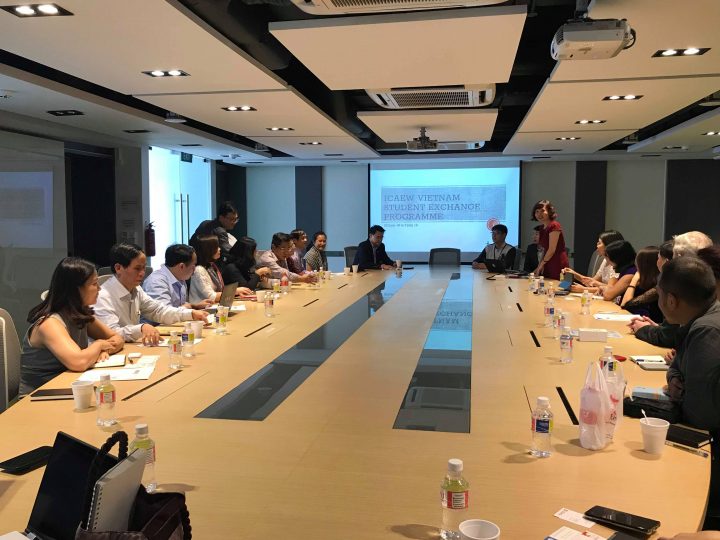 Recently, ICAEW signed a cooperation agreement with The Singapore Polytechnic Business Innovation Centre (BIC), which offers opportunities to study in Singapore for CFAB students. Students will learn and experience two weeks in Singapore with a variety of activities including: 52 hours of CFAB training, soft skills training, cultural visits to typical place of interests in Singapore, along with many other exciting activities.
In addition to ICAEW and Sunway TES, Sunway College (STES) – member of Sunway Malaysia Education Group and PricewaterhouseCoopers LPP (PwC) Malaysia signed MoU to support Vietnamese CFAB students and has opened up opportunities to work at  PwC Malaysia and PwC Vietnam, the two leading companies in Southeast Asia. Students will study full time for 12 months at Sunway College Malaysia. Candidates who complete the professional level program and meet the requirements of the agreement will officially become staff members working at PwC Malaysia and will be sponsored to continue studying the ICAEW ACA programme to earn the ICAEW Chartered Accountant status.
The joint cooperation between BUV, ICAEW and foreign partners has opened up new opportunities for BUV students as well as demonstrated our true commitment to improve education quality for the community.
[contact-form-7 id="1248" title="Application Form" html_class="site-body col-xs-12"]
Read more